Order Book & Workbook now:

Booking: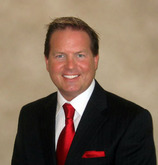 SEMINARS, BOOK-SIGNINGS, AND MORE!

Scott Thompson: is one of the leading value investors, authors, and speakers on the subject of value investing!
Scott offers deep insights into the field of value investing, and reveals how to consistently identify high-quality undervalued assets. His valuations, analysis, and results have inspired many around the world! If you (or someone you know) works at a university interested to offer our outstanding "Value Investing" course curriculum, books, & workbooks to students, contact us now.



---